Astrobotany Enthusiast Patch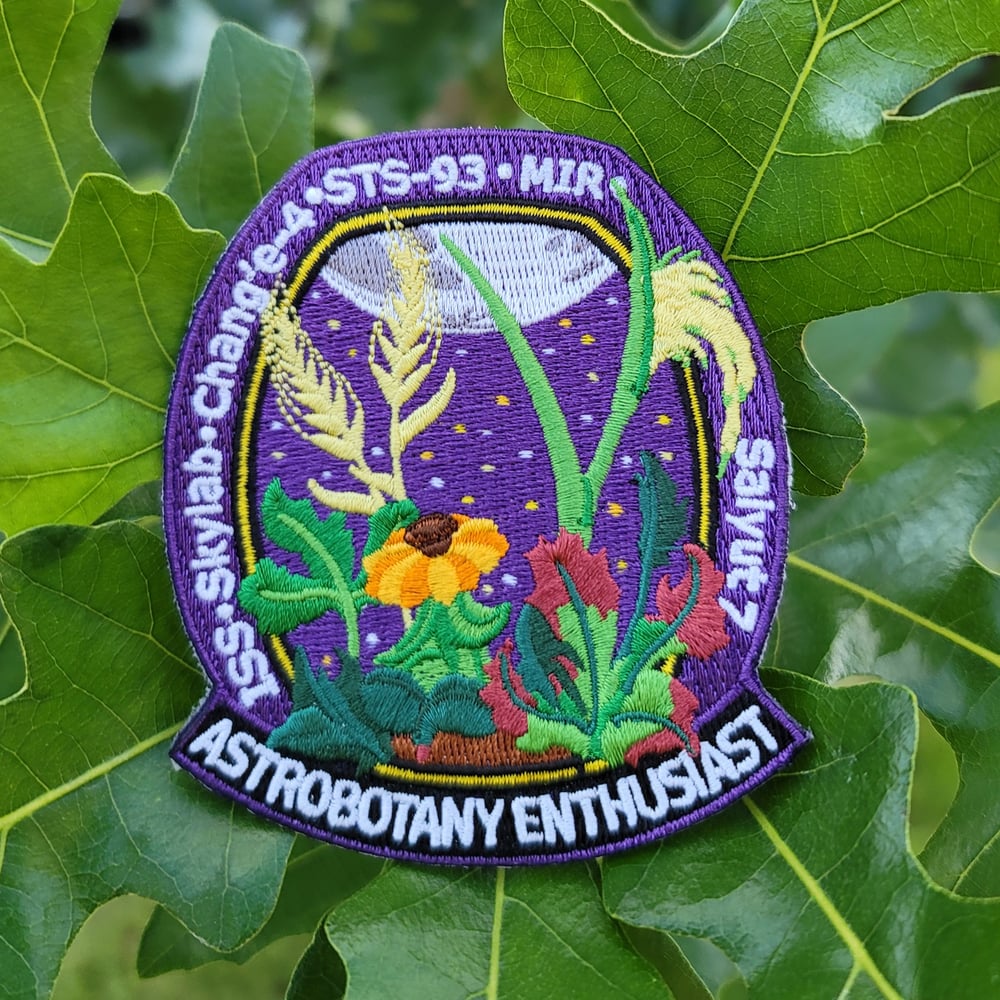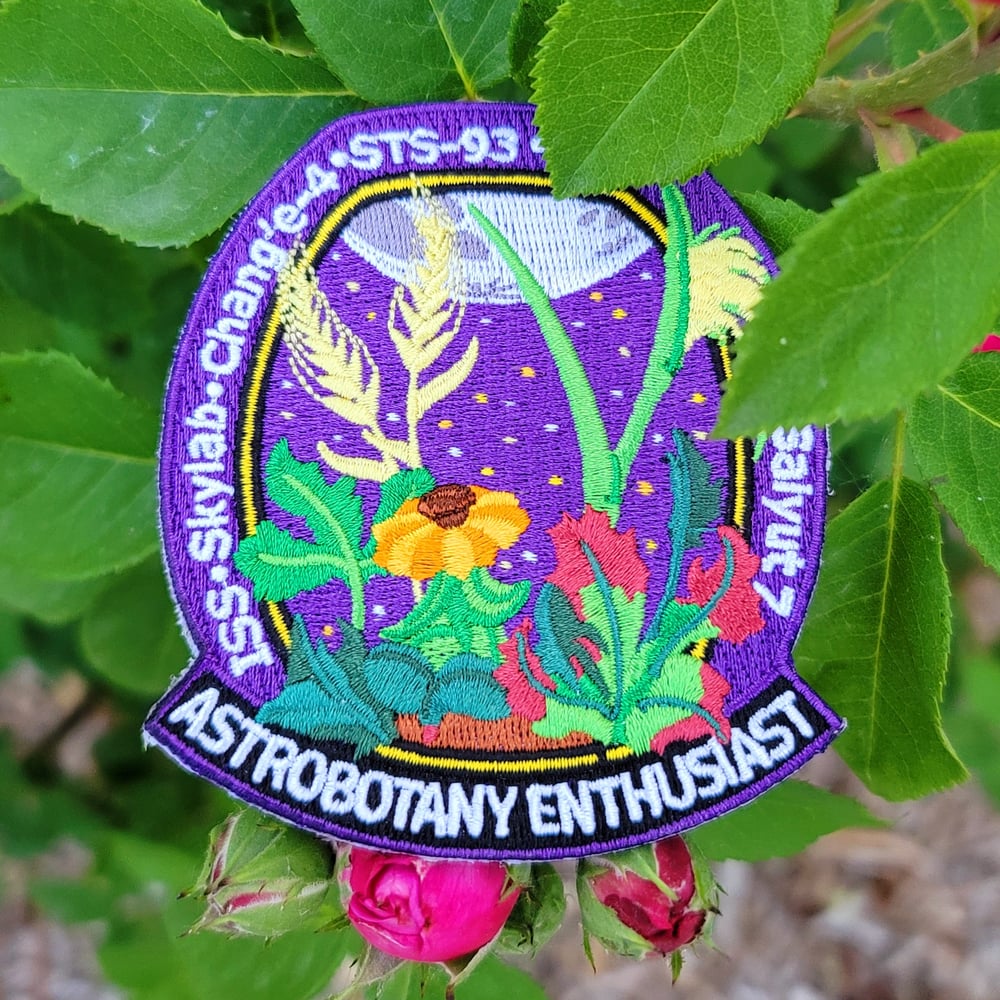 Embroidered Iron-on patch
3.5 inches tall
There's more than just human life out there, there's plant life! Humans from all over Earth have conducted a number of botanical studies in or involving space. Conditions for growing plants in space present challenges scientists are tackling for future generations as well as to the benefit of humans currently living in space. Plants provide a variety of benefits in space, including:
Producing oxygen
Many plants can be eaten by the crew for refreshment
Controlling humidity in the cabin
They make a positive impact on the crew's mental health
....and more!
Not to mention all the data we gather for the future of agriculture in space. Scientists are currently learning about the key effects of plant growth in space. The plants on this patch all have been grown in space (from left to right): Mizuna lettuce, wheat, raddish, zinnia, red lettuce, rice. The spacecraft listed around the border have all grown or germinated plants as well.