V2 Valentines Series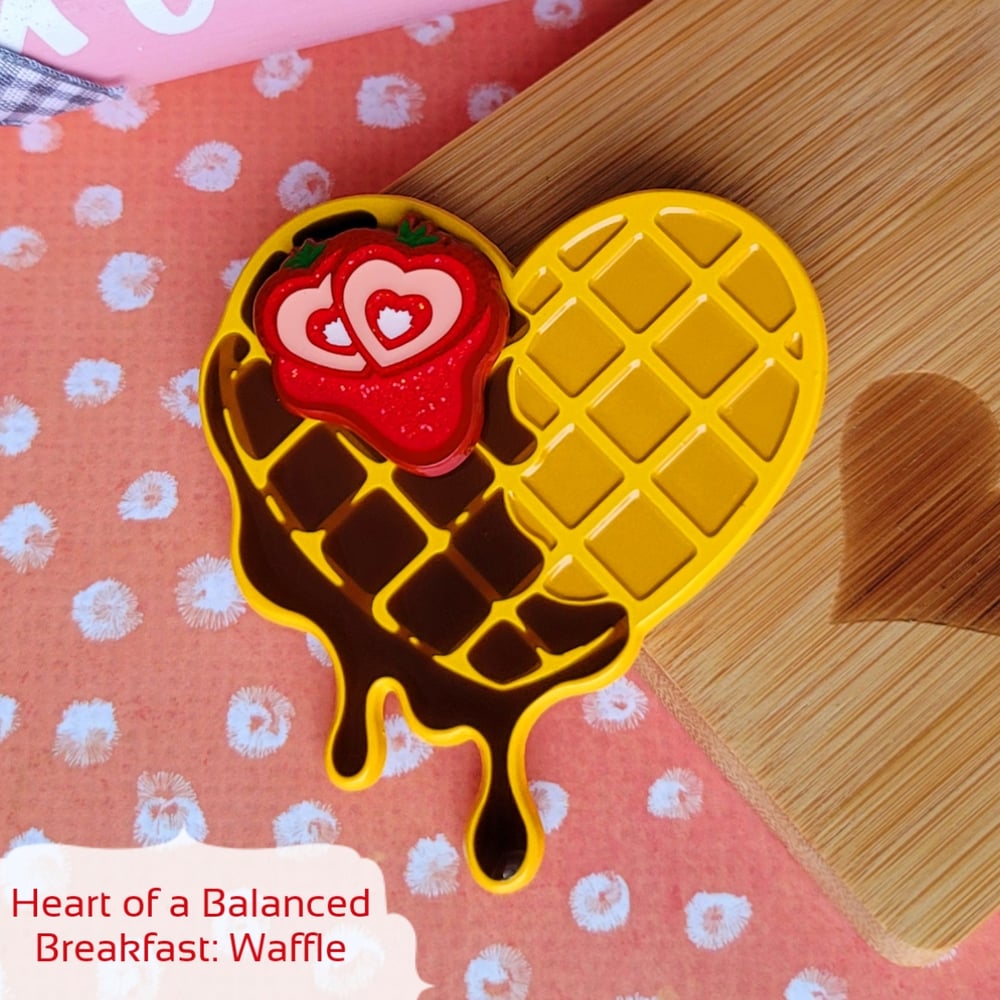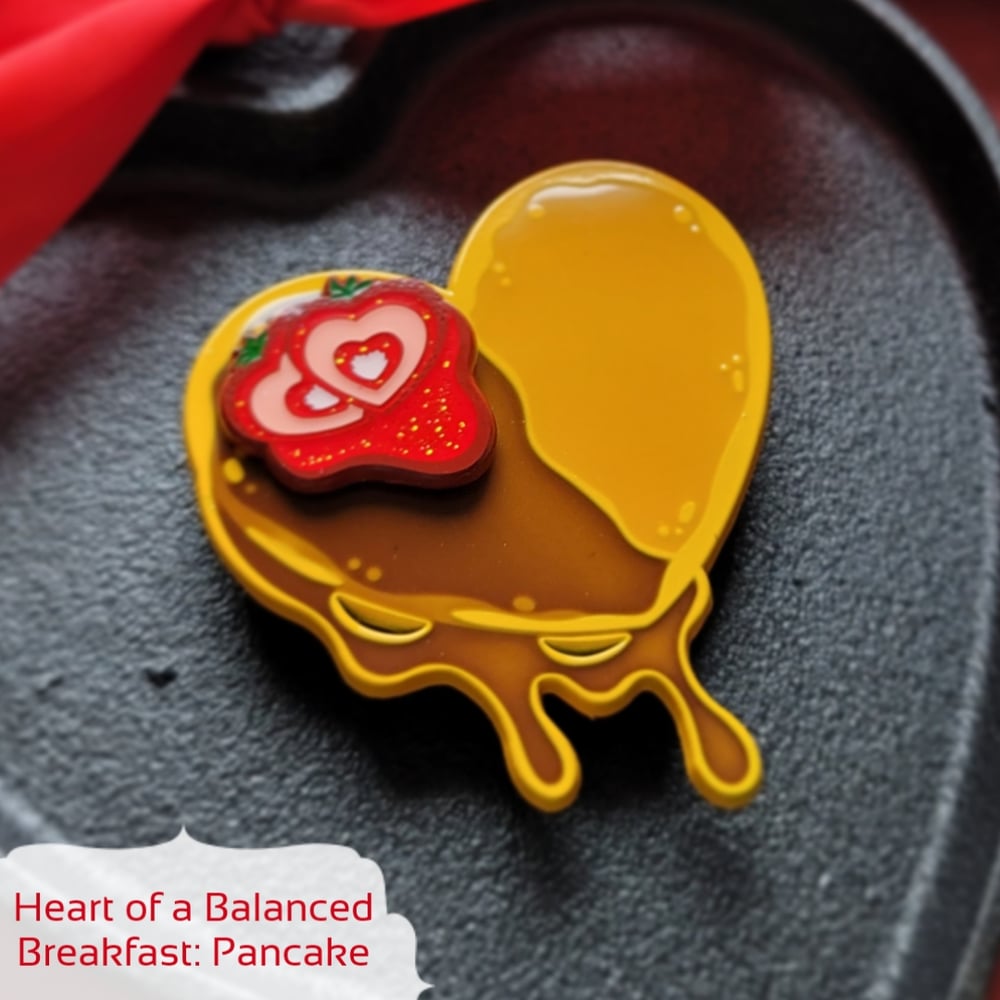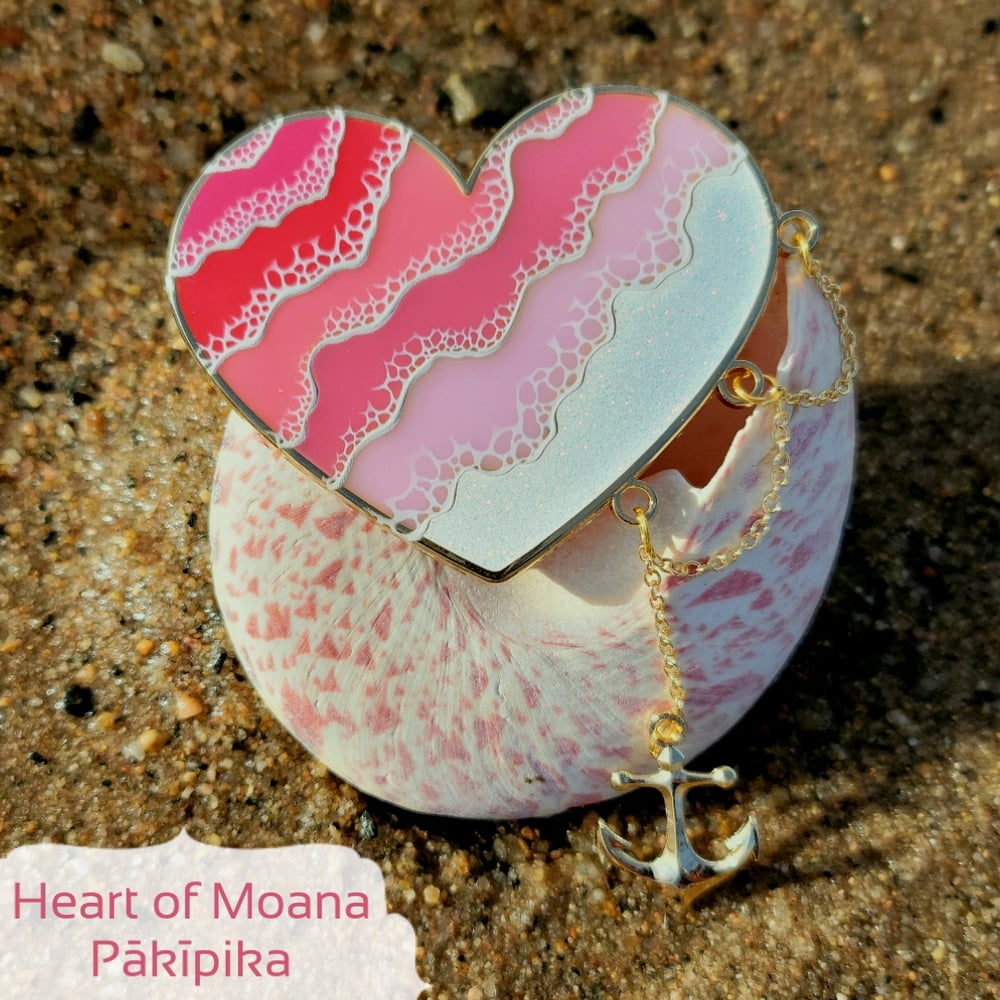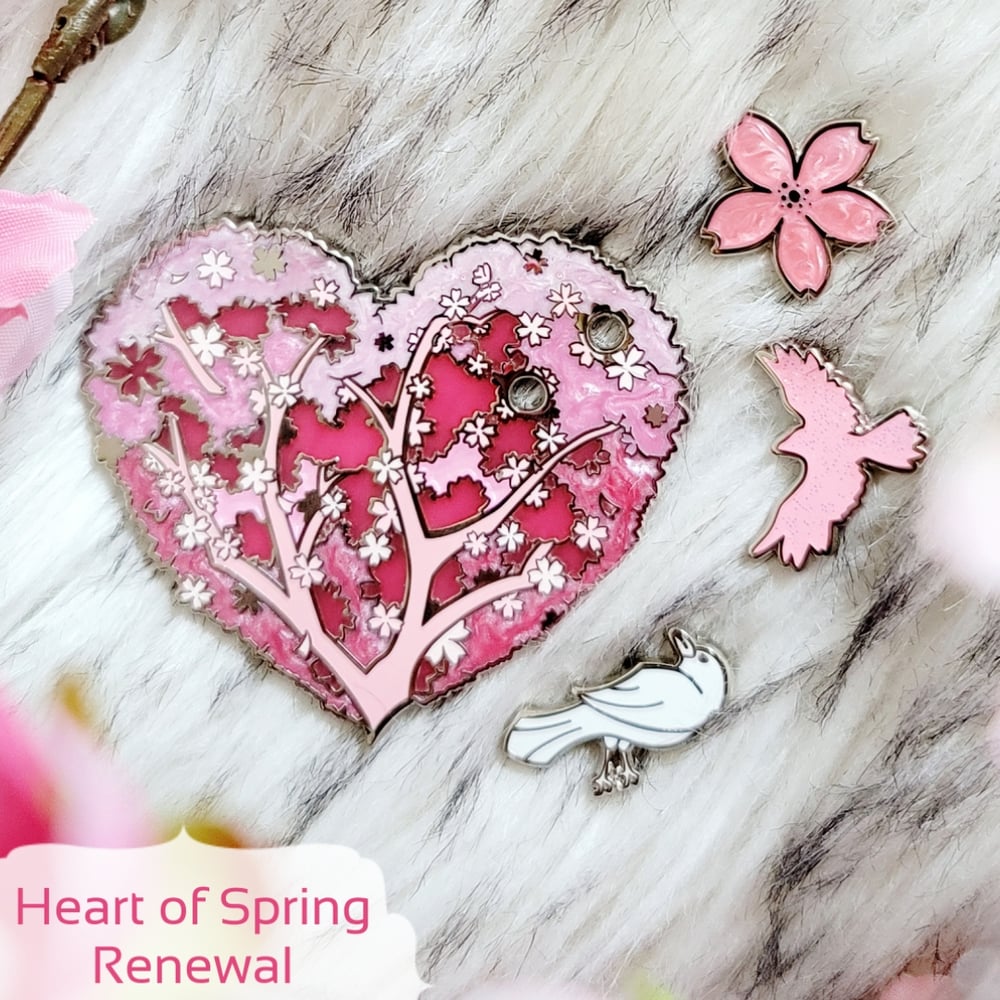 Each pin will come with the matching Valentine's Day card, envelope, and a sticker sheet. The folded card size is 4" x 6", and the envelope is a pink A6 size. The pins will be attached to the inside of the card on the right side so as not to poke through the front of the card, the left side will have a blank area to write in. Sticker sheets will be 4"x6" featuring one of each design as well as some mini stickers to match. Valentines come "assembled" with the pin inside the card.
Heart of a Balanced Breakfast:
Dyed Metal Soft Enamel Pins
*Heart Pin is 64mm with 3 pin posts
Strawberries top pin is 24mm with two posts
Effects: Glitter, recessed areas (Waffle), transparent/"stained glass" chocolate syrup
ORDER UP! Who had the chocolate syrup breakfast pins with strawberries on top? These delicious pins aren't for eating, they're for wearing, sharing, and displaying! Choose either the pancake variant, with transparent epoxy to keep everything smooth, or the waffle variant, with recessed areas to give it a fresh out of the iron shape. Sweet enamel pins, Heart of a Balanced Breakfast! (Though they may look good enough to eat, please don't put them in your mouth!)
Heart of Dazzling Clarity:
Silver Metal Hard Enamel Pin
60mm with 2 pin posts
Effects: Mid-raised metal, transparent/"stained glass", glitter, and screen print
It's clear as crystal, you're an absolute gem! This design is based on the phenomenon of "crystal twinning", which may naturally produce a heart shape. Crystal twinning happens when two or more crystals grow with a shared lattice point. This effect does not make the new twinned crystal completely symmetrical, as it is an intergrowth of two separate crystals. This is the Cobaltoan Calcite variant of this design, a mineral known for its pink-magenta hues. It is a mineral that can be found in many areas across the northern hemisphere. Some believe this mineral is a stone with the power to fill the heart with love, the perfect energy to go into Valentine's Day!
Heart of Moana Pākīpika:
Gold Metal Hard Enamel Pin
Pin is 66mm with 3 pin posts
Anchor is 25mm, 3D both sides, no pin post
Effects: Transparent/"stained glass", glitter, gradient screen print, chain, custom 3D anchor
If you hold this pin up to your ear, can you hear the ocean? This variant is based on the beautiful pink waters and white salt of Las Coloradas, located in the Yucatán Peninsula. Temperatures and UV levels determine how pink the water will appear, but the overall color comes from the high salinity. Due to the salt, these waters are unsafe for humans and swimming is strictly prohibited. However, you may find a few turtles or turtle nests in the area, not to mention the 350+ bird species passing through the area.
Heart of Spring Renewal:
Silver Metal Hard Enamel Pins
Heart Pin is 64mm with 3 pin posts
*Mini top pins are 15-20mm with 2 posts
Effects: pearlescent (swirled and unswirled), glitter, and transparent
Spring may not be in the air just yet, but love sure is! The sakura flower is so beautiful, though it quickly blooms and showers the area around it with its delicate petals. This pin will add an eternal blooming spring in your collection, an excellent reminder to appreciate the little things while they last. This valentine is an excellent gift for best buds, a growing relationship, or get one to branch out your collection!
[All pins from this listing are A grade, B grades are available in heart gashapon plays]