2022 COLORING CONTEST WINNER: DRIPPING SUNSET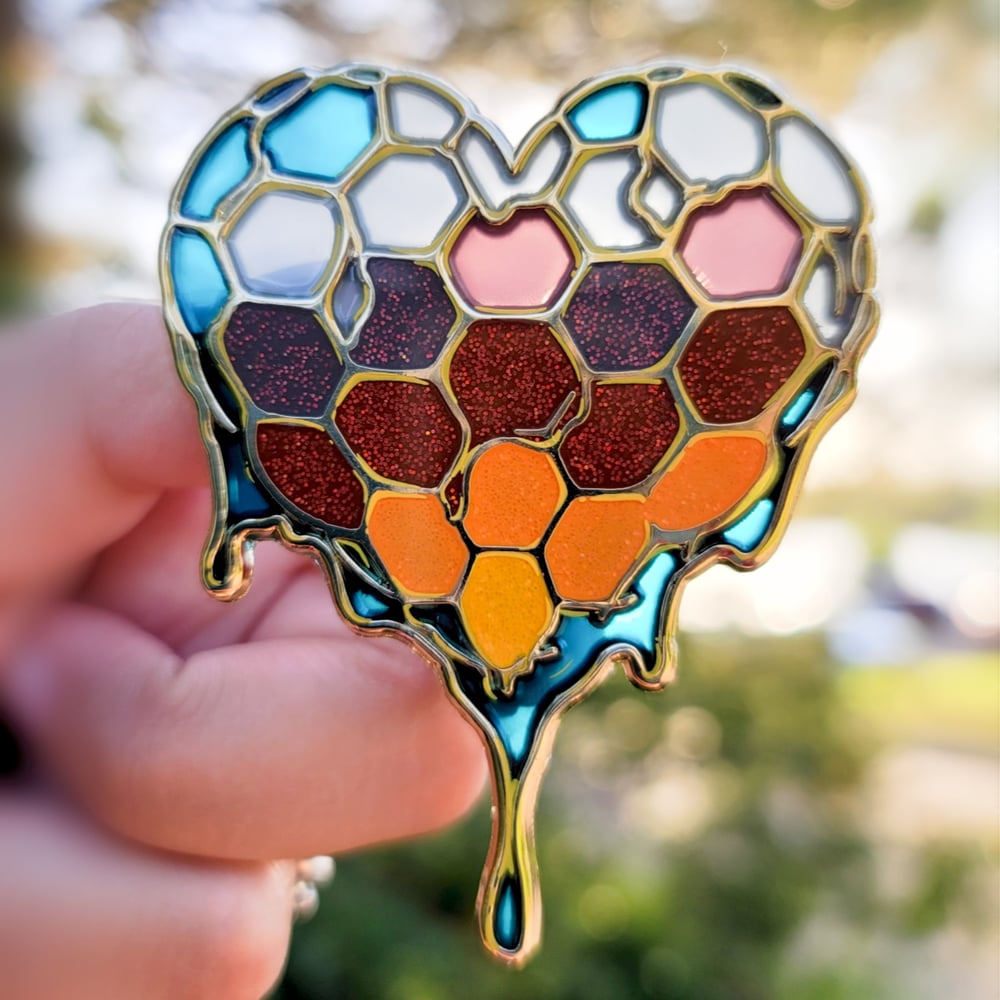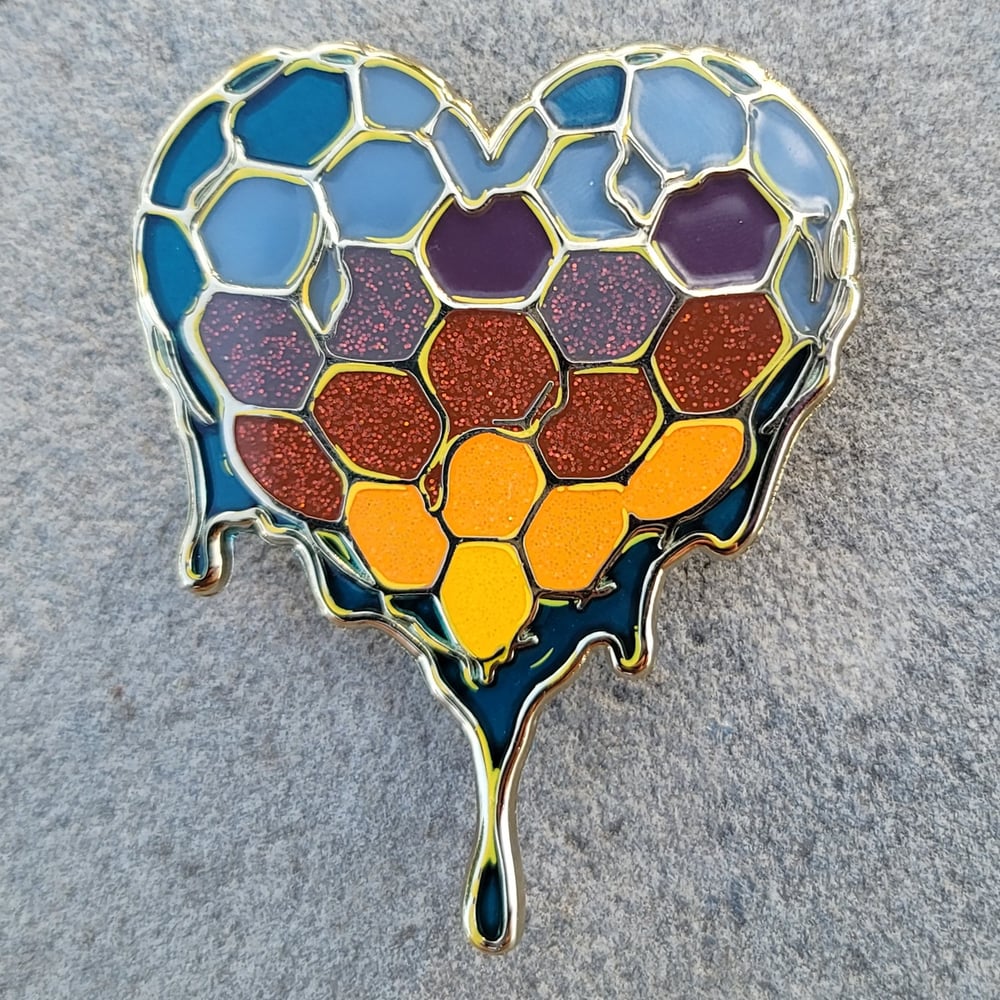 Congratulations to the 2022 Coloring Contest winner @rotoodle!
Enamel Pin
Gold Metal featuring iridescent glitter, screen print, translucent stained glass & epoxy
70mm with 3 pin posts, backstamp & laser engraving, numbered 1-50
Have you ever seen a sunset so perfect, you wish you could keep part of it for yourself? Take this pin out whenever you need that perfect sunset! Hold it up to the light and let the translucent, cool shades of dusk shine though, or catch the warm sunlight glinting in the glittery center. These beautiful pins are released in a limited edition run of 50. Add this pin to your collection for the perfect sunset wherever you are!