Service Dog pins *Charity Pins*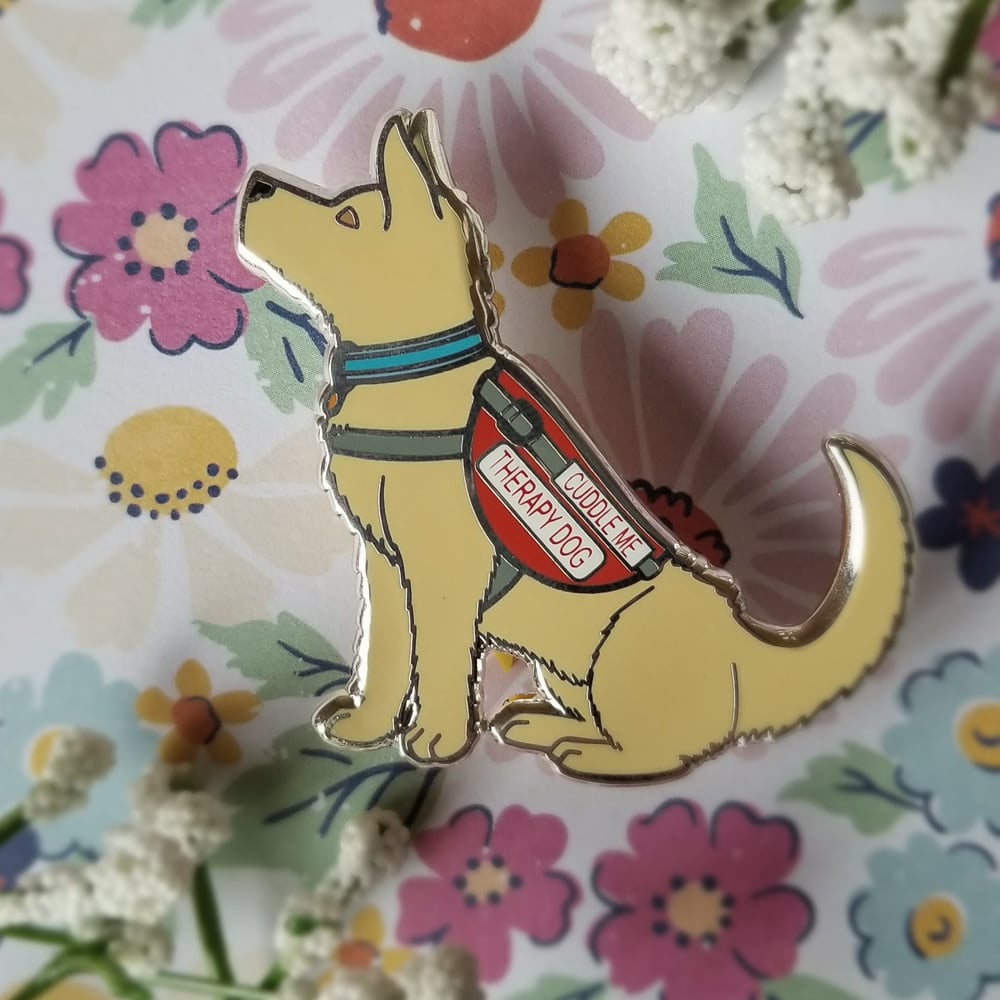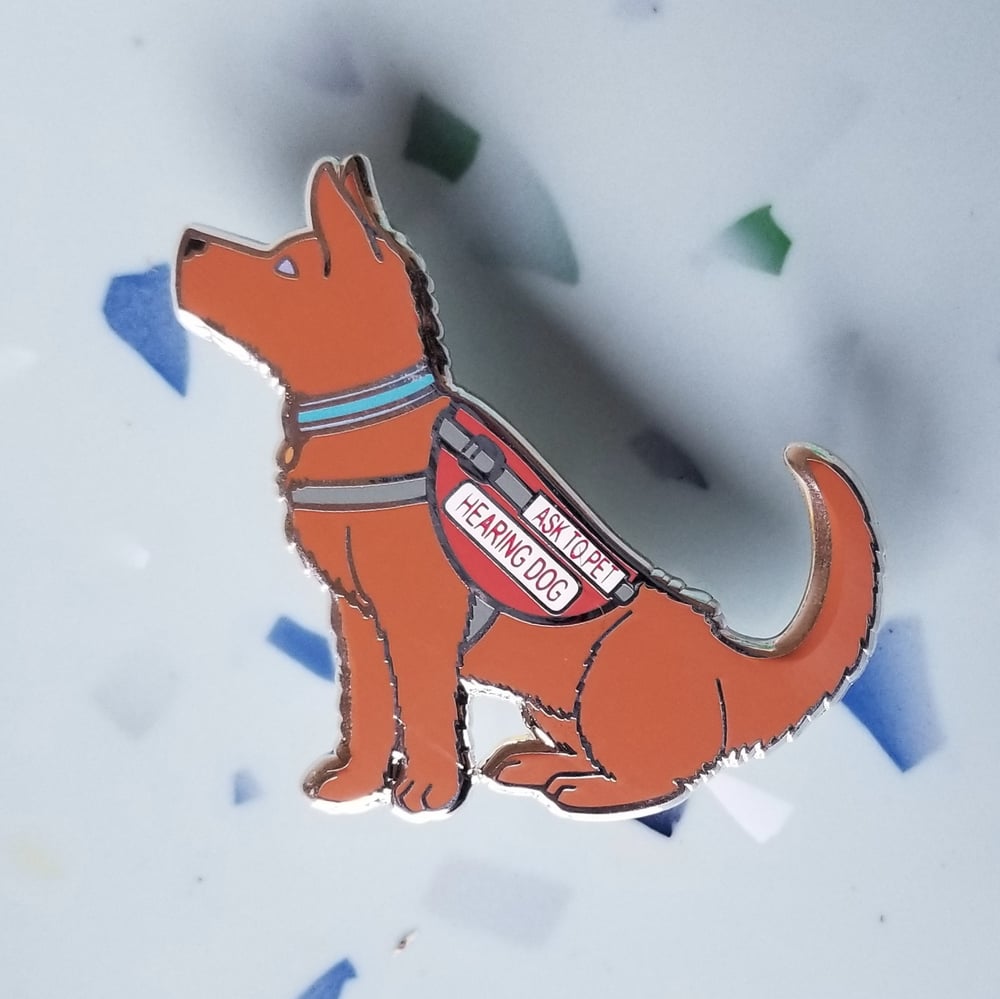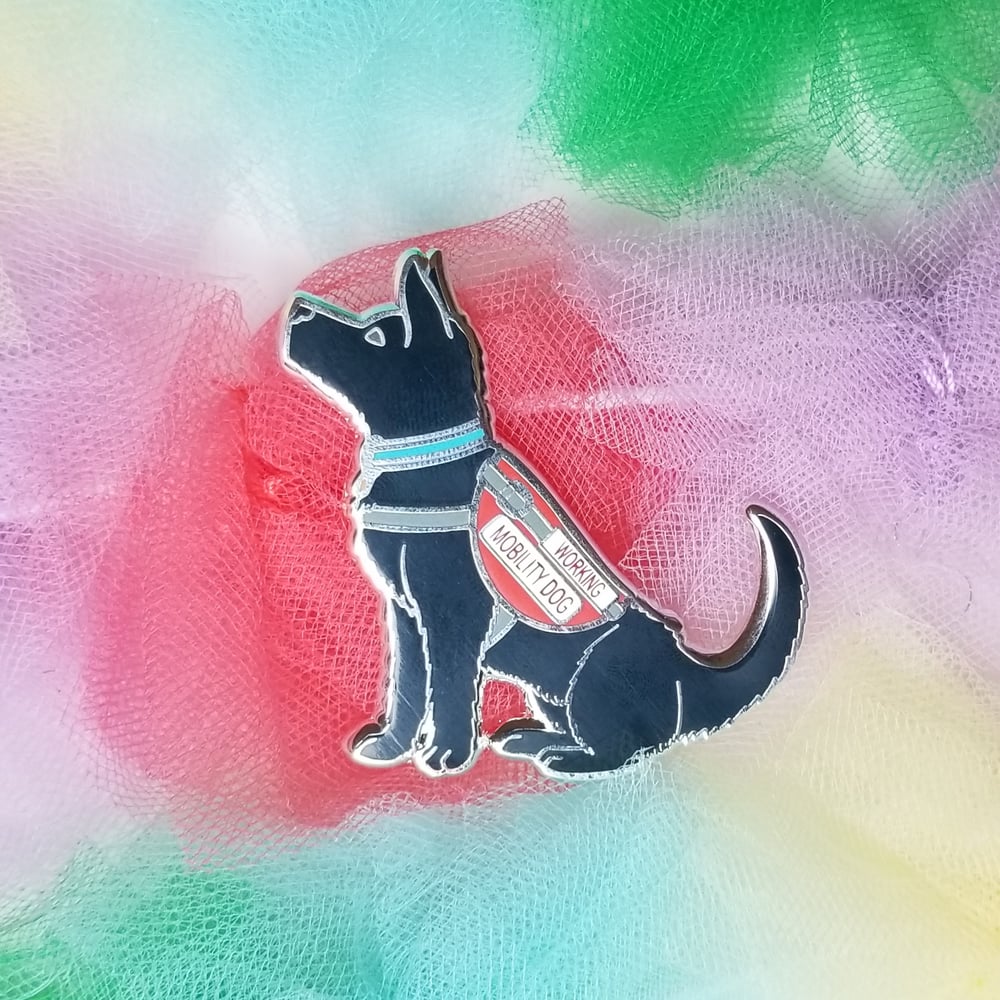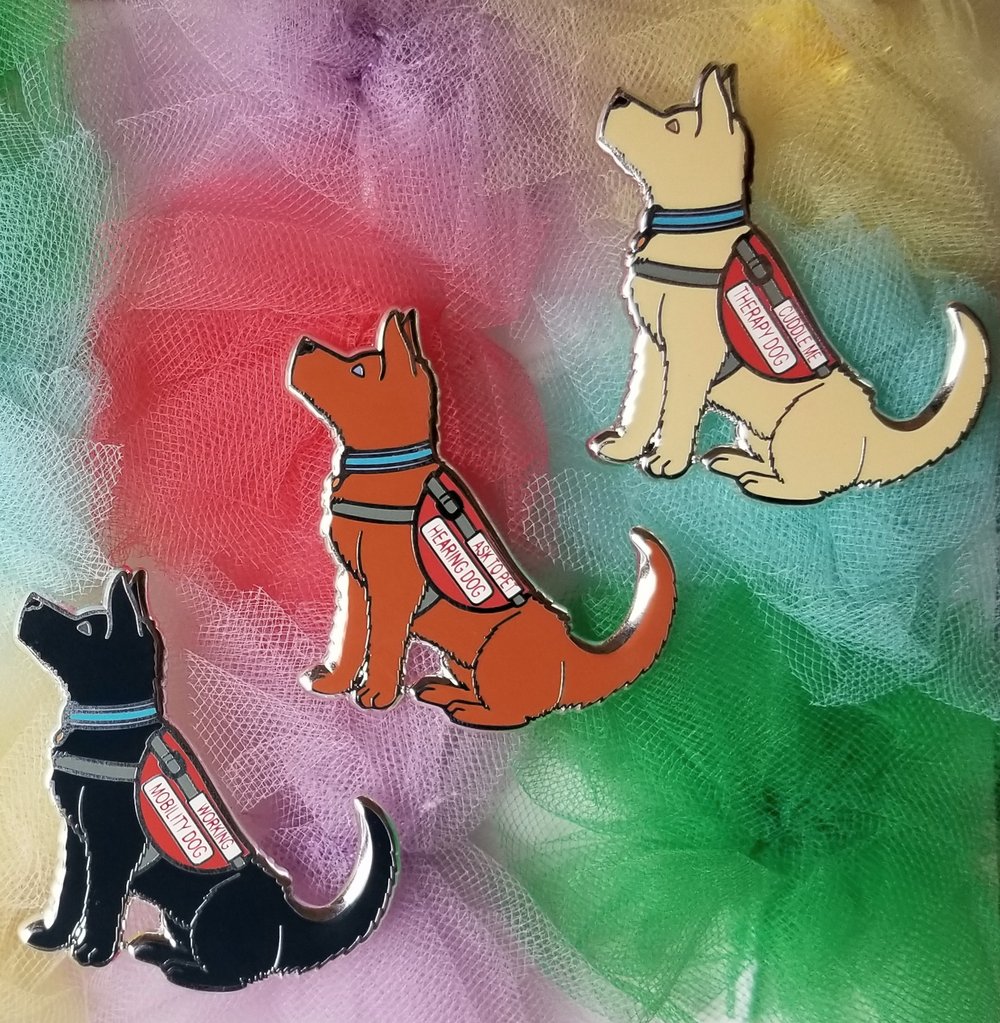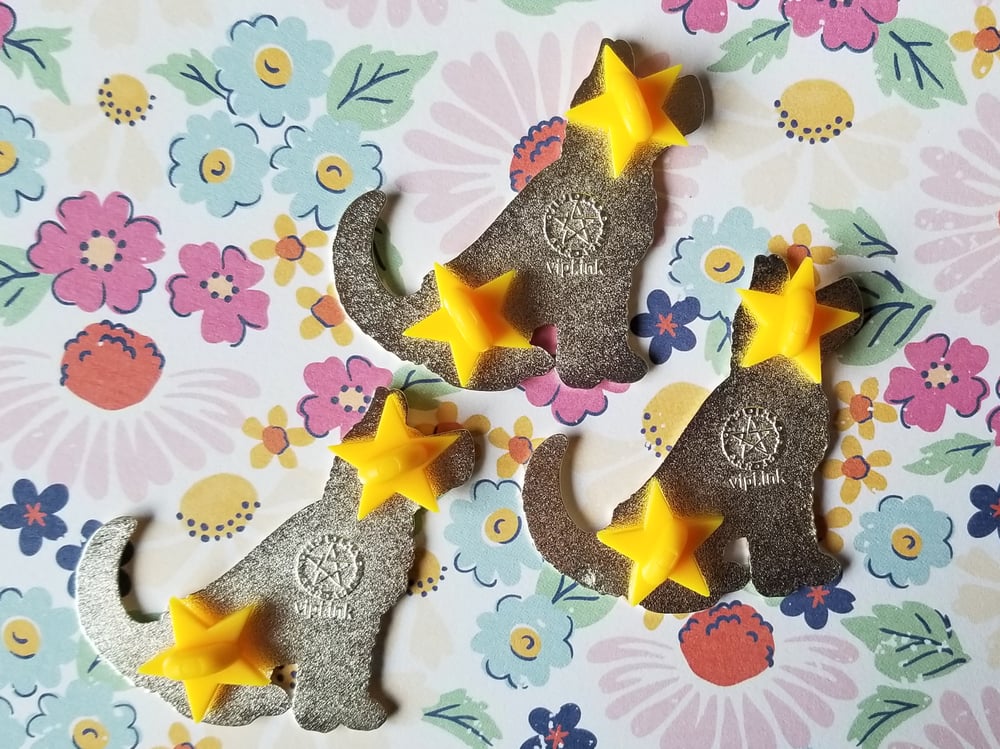 Hard Enamel Pin
Silver Metal
45mm with 2 pin posts
Screen printed details
50% OF PROCEEDS FROM SALES OF THESE PINS WILL BE DONATED TO CANINE PARTNERS OF THE ROCKIES! Thank you for your support!
Therapy Dog: Cuddle me (cream)
Therapy dogs are dogs trained to comfort and ca people. Therapy dogs are found in schools, hospitals, retirement homes, and more. These dogs are not protected by the ADA or FHA as they do not require the same intensive training as animals covered do; Therapy animals are given access to certain areas at the discretion of the facility. Therapy dogs do go through specific training to ensure they can do their job without over stimulation or distraction. Unlike other service dogs, therapy dogs do not need to be bred for specific behaviors or traits, and any dog can be evaluated to become a therapy dog.
Hearing Dog: Ask to pet (brown)
Hearing dogs are one of the more recent types of service dogs. In the 70's a woman reached out to her community to see if she could find a dog which could alert her to sounds as her previous dog had done naturally. A local dog trainer trained six shelter dogs to do just that, including one for the woman who made the request. In 1976 The Hearing Ear Program was headquartered in Colorado with the American Humane Association. Shelter dogs are trained to this day to be hearing dogs for people across the United States, as well as Canada!
Mobility: Working (black)
Mobility dogs, sometimes also brace dogs, assist people who need stabilization, coordination, help up after a fall, or general movement. These dogs can additionally be trained to assist with tasks such as opening doors or cupboards, turning on or off lights, picking up dropped objects, retrieving objects, etc. Brace and Mobility Support Dogs (BMSDs) are specialized and highly trained service animals. They are partnered with their humans based on the person's needs as well as the dog's size, strength, and specialty specialty training.
All pins available in this listing are A GRADES ONLY!