B Grade FAMOUS CATS & DOGS OF SCIENCE Gashapon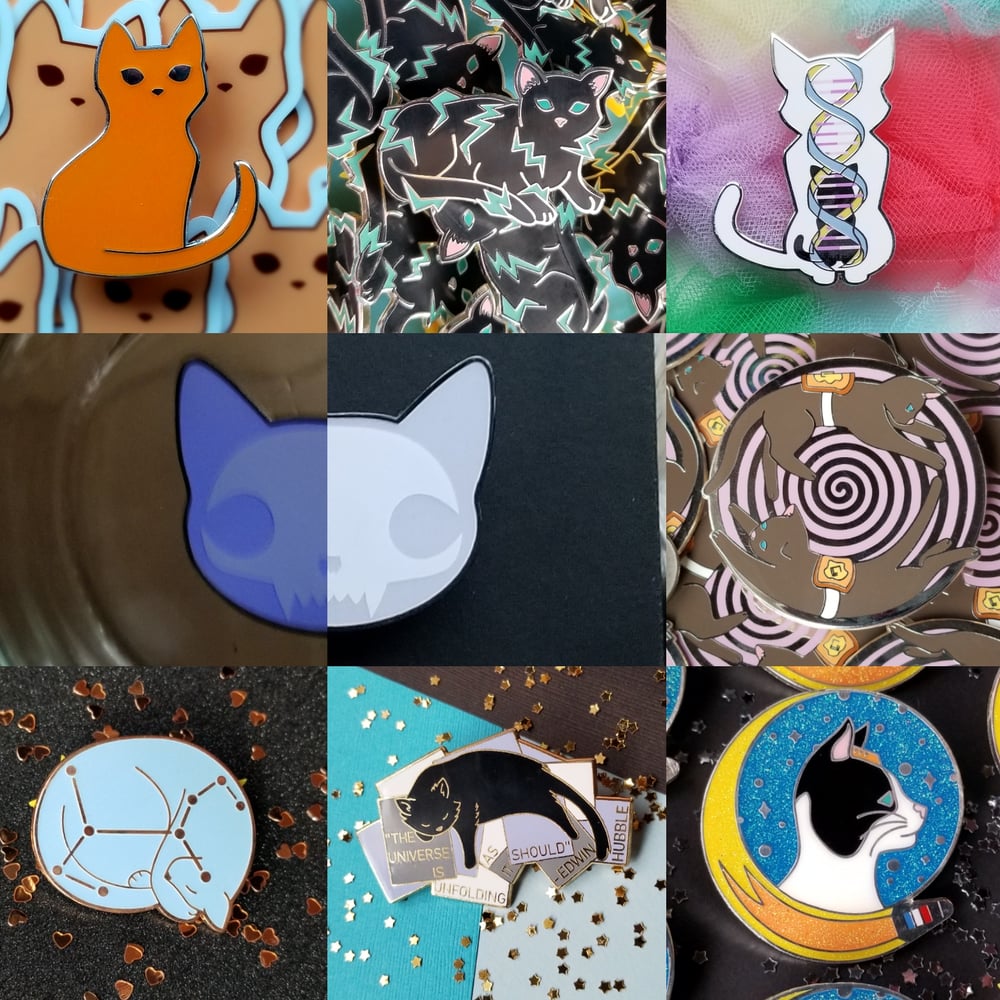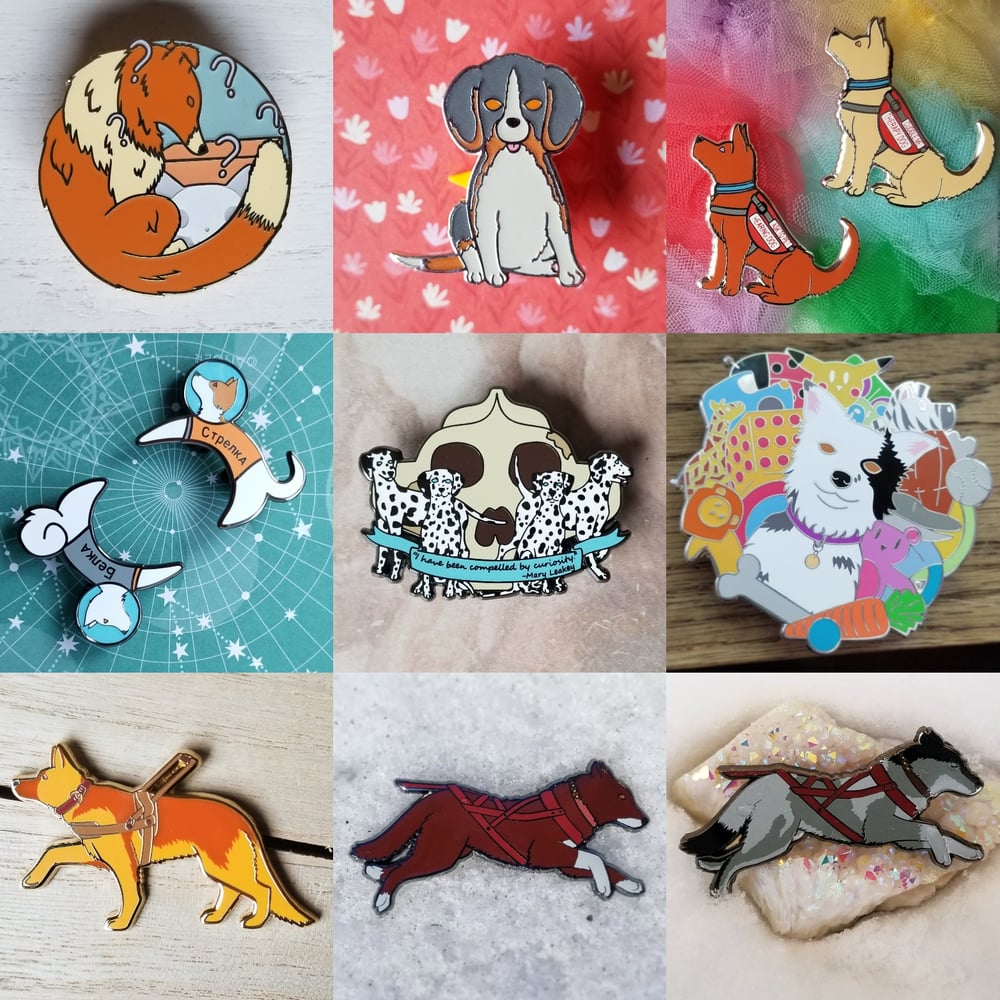 On a budget, can't choose, or just want to try your luck? Here you'll find a large variety of B Grade pins, some exclusive to this listing. (There are NO duplicate pins per order, up to the maximum listing. For example, if you order 8 plays for the Cat series, you will end up with one of each listed, but if you order 9 you will end up with one duplicate as the plays will be reset.) Every play includes the chance of a bonus, if your play includes the Heart Ball you get an extra pin!
[If you would like your play posted to Instagram or Tiktok, list the app and your @ in the order notes]
Famous Cats of Science:
1) Glow in the dark Cat
2) Nikola Tesla's Cat
3) CC & Rainbow
4) Schrödinger's Cat
5) Buttered Cat Paradox (Note: B Grades do not spin)
6) Felis
7) Edwin Hubble's Cat
8) Félicette
Famous Dogs of Science:
1) Burshie
2) Ruppy
3) Service Dog: Hearing
4) Service Dog: Therapy
5) Strelka
6) Belka
7) Leakey's Dalmatians
8) Chaser
9) Buddy: Color
10) Balto
11) Togo (Correct Print Version)
Please note that all items in this listing are B grade, and therefore are flawed. For grading information please check the Pin Grading section of my website!