Buddy pins *Charity Pin*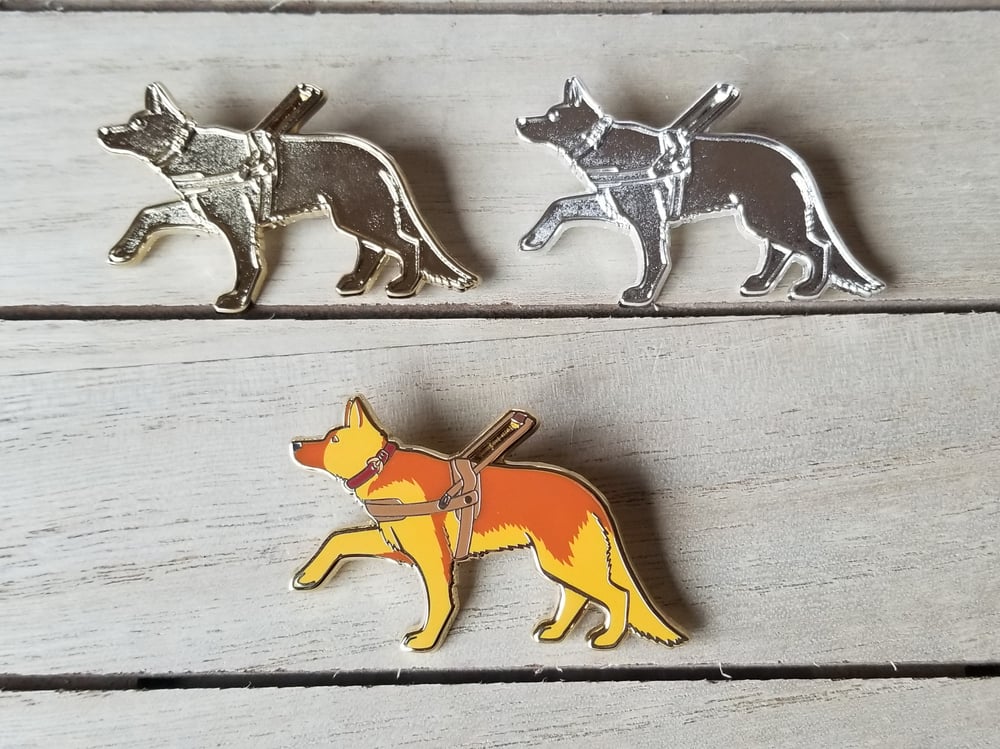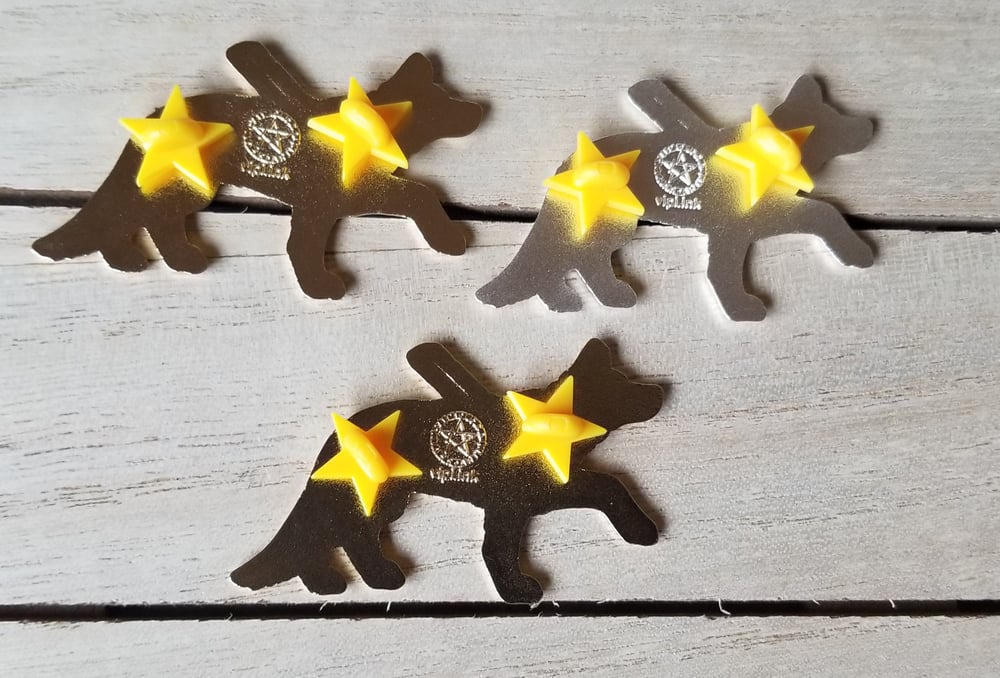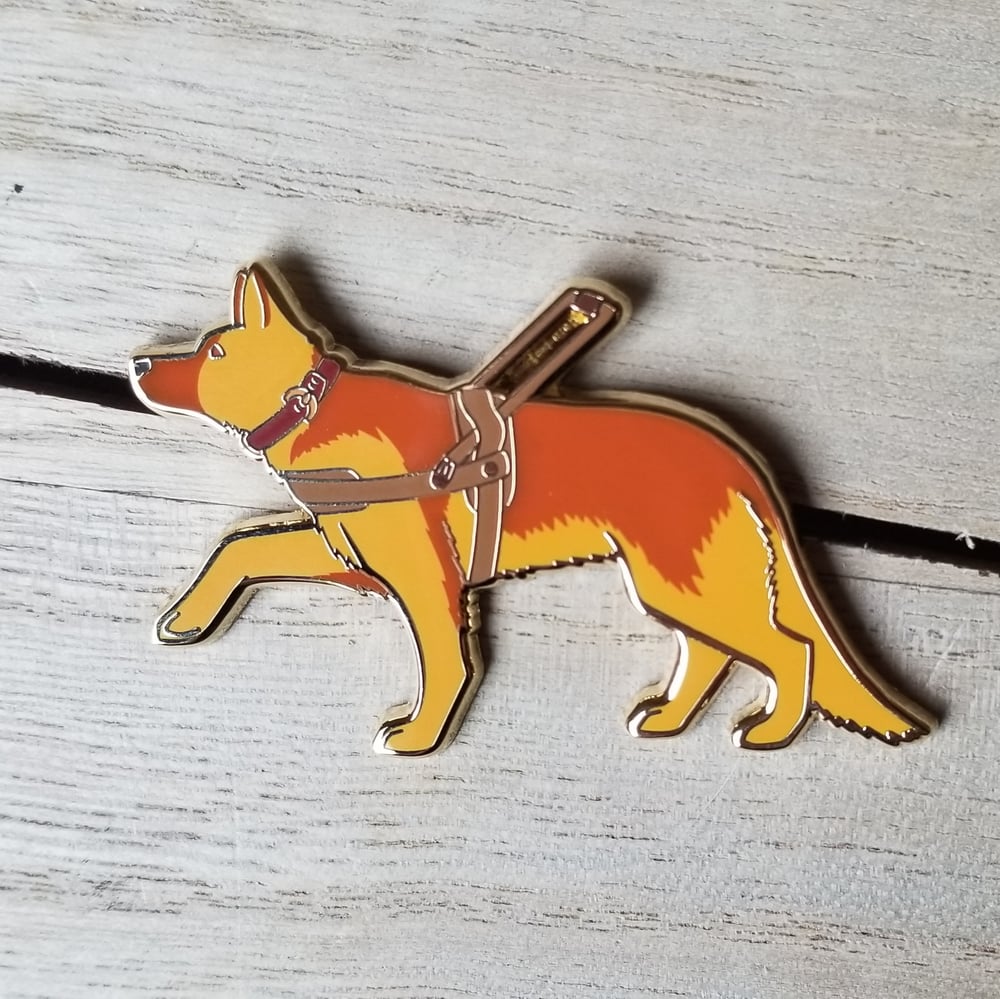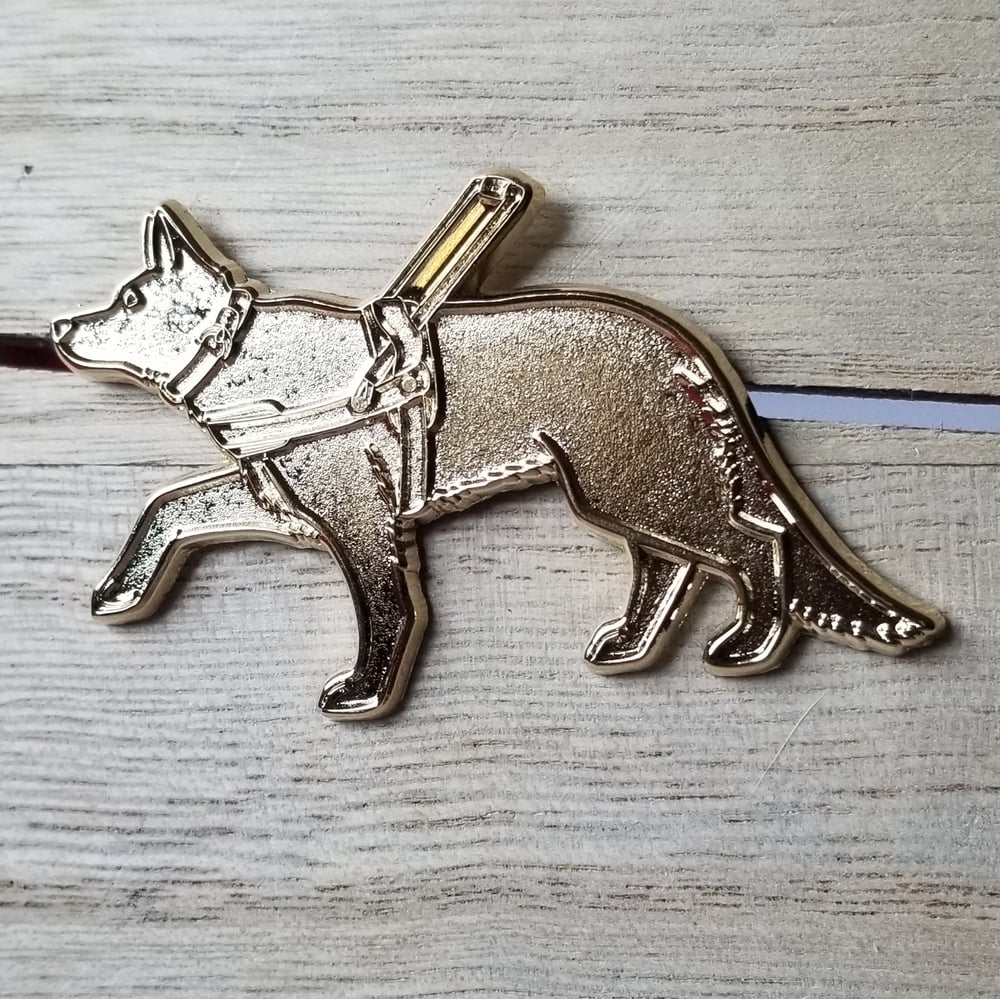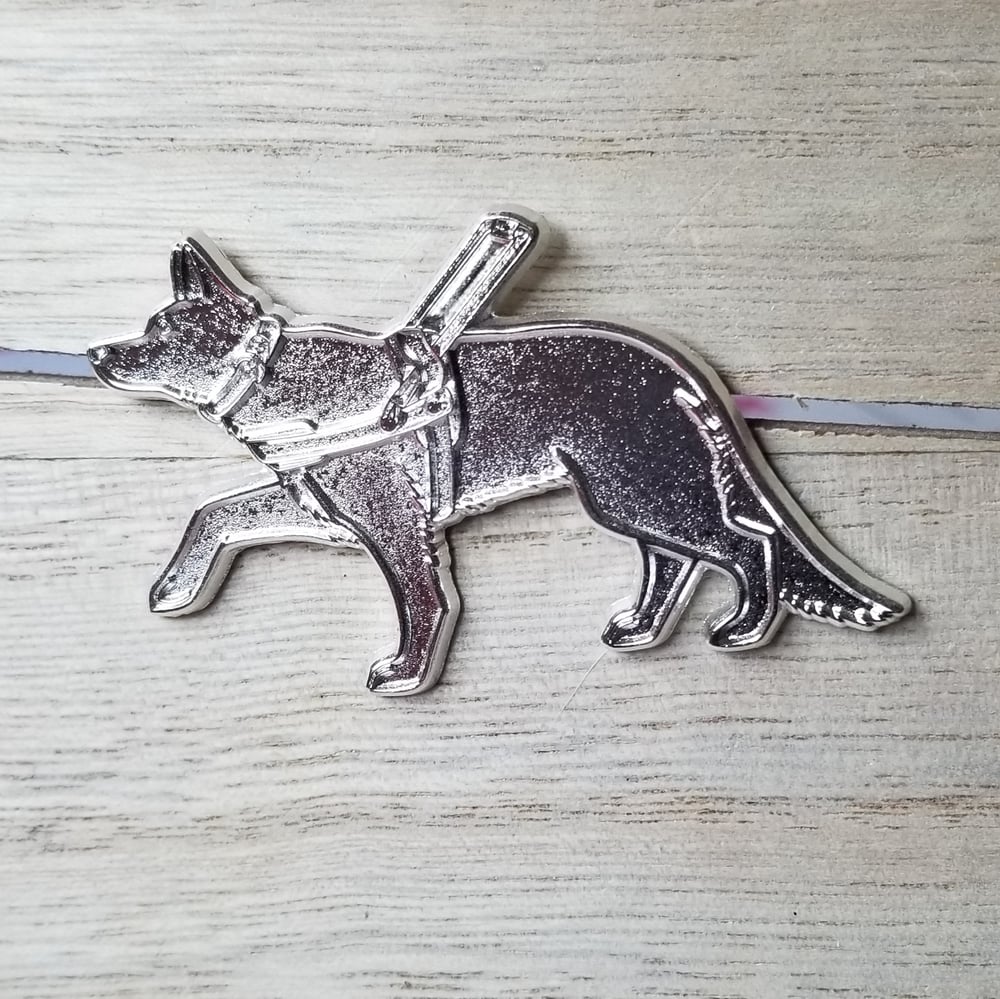 50% OF PROCEEDS FROM SALES OF THESE PINS WILL BE DONATED TO CANINE PARTNERS OF THE ROCKIES! Thank you for your support!
Buddy: Color
Hard Enamel Pin
Gold Metal
64mm with 2 pin posts
Screen printed details
Buddy: Blanks
Gold or silver metal
64mm with 2 pin posts
Comes with braille card
Buddy was this first guide dog in America, and in this series he represents modern guide dogs! The first record of a modern training regimen for guide dogs dates back to the 1800s in Vienna at The Institute for the Education of the Blind. After the first World War, Dr Gerhard Stalling began looking into dogs assisting soldiers who had been blinded, and in 1916 he would open the first guide dog school. The next major school would open in Potsdam, this school would graduate 12 dogs each month. Dorothy Harrison Eustis, an American dog trainer and breeder, wrote an article about the school which was published in America. When a blind man named Morris Frank heard about the article he reached out to Dorothy to help bring the guide dogs to the US. Dorothy would train Buddy, then teach Morris to work with him in Switzerland, and when they both graduated they returned to the US as the first officially trained US guide dog. In 1929 Dorothy established The Seeing Eye School for guide dogs in Morristown, New Jersey.
[All pins available in this listing are A GRADES ONLY!]