Polishing Cloth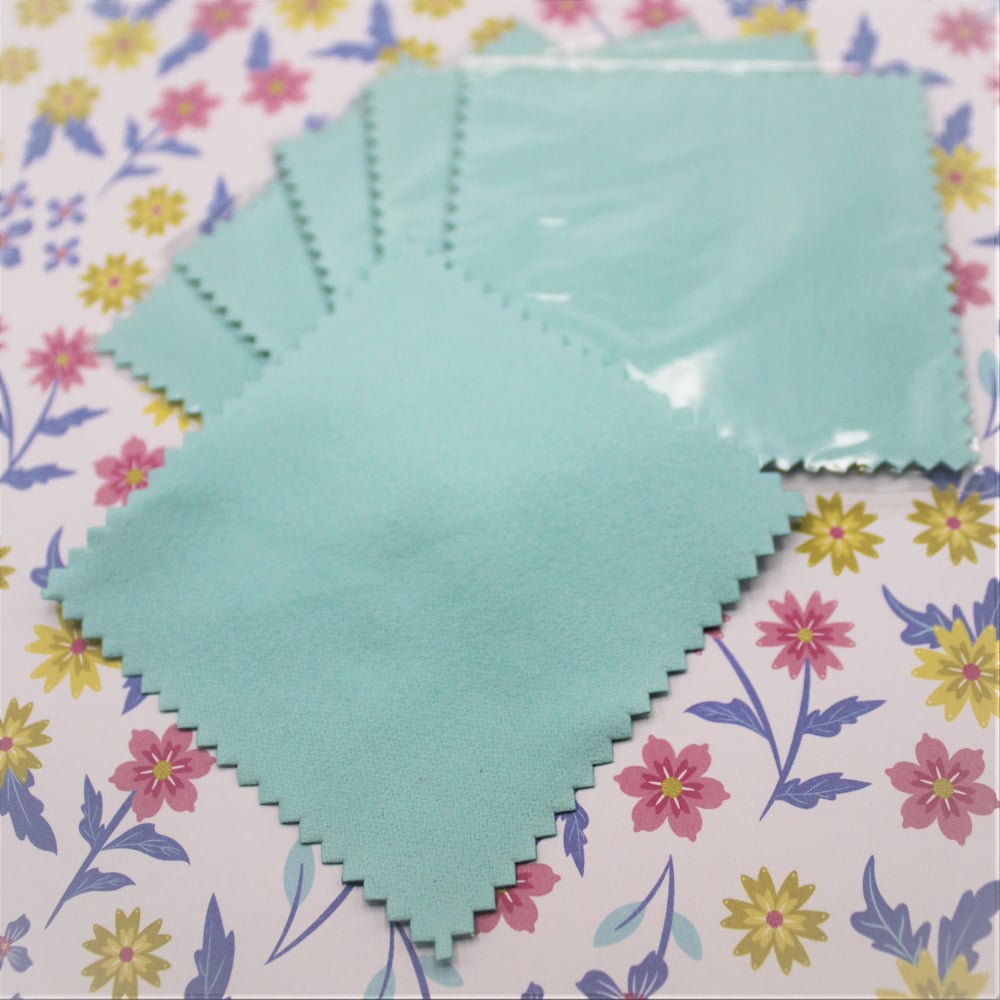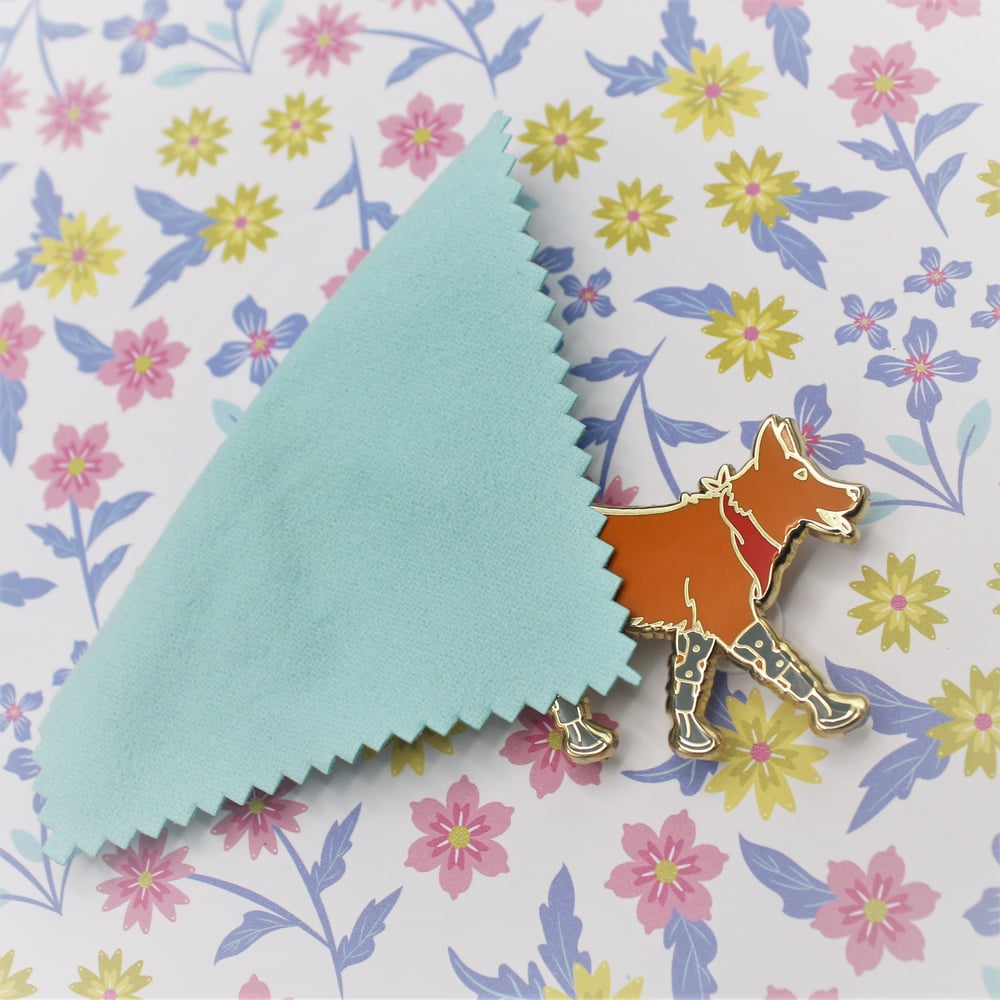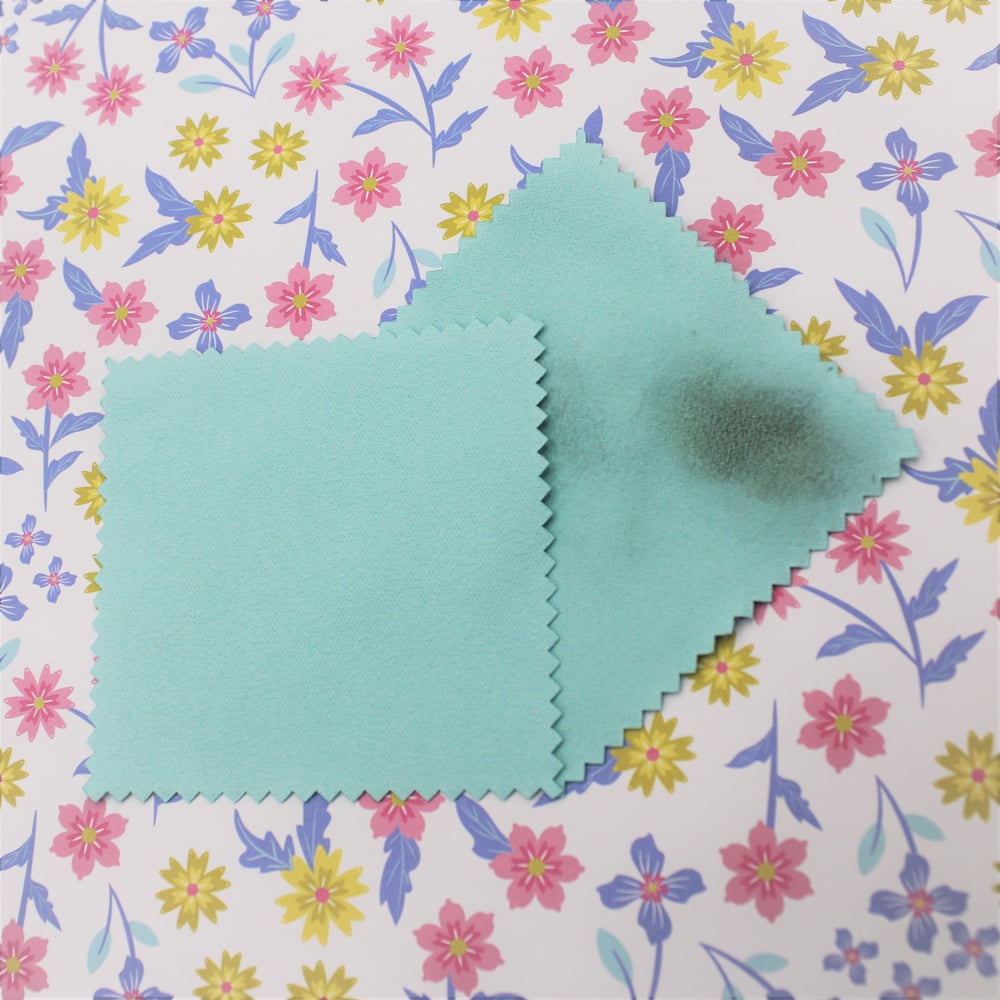 Keep your pins shining like new with this jewelry grade polishing cloth!
Pins are often plated with precious metals such as silver, gold, or rose gold. This metal plating can oxidize and discolor over time. When this happens, it's best to polish the pin before the oxidizing gets too bad. These jewelry grade cloths clean the oxidized plating off your pins to keep them shining!
Polishing is NOT recommended for pins with:
-Screen print
-Epoxy (on epoxy areas, as no metal is exposed)
-Chipped or missing plating
-Special treatment to the metal such as dyed metal
Always test a small area before polishing your whole pin to ensure there is not another plating issue. The area polished will leave a mark on the cloth of the black oxidized plating polished.
If you are unable to get a cleaning cloth for your pins, DO NOT USE:
-Alcohol
-Citrus juice of any kind
-Vinegars
-Glass/Glasses Cleaner
-Nail Polish Remover
-Or other abrasive or corrosive substances
to clean your pins, as they may become damaged or have protective plating stripped in the process.
Your pins are small works of art, keep them shining and clean!